A problem area for many girls is dark circles or bags under their eye. Personally, the area around my eye is darker than the rest of my face. I have been in search for a great concealers. What I look for in a concealer is 1. coverage 2. glow 3. texture. I have extremely dry skin, so when I am in search for a good concealer, I prefer those that are liquidy and feel moisturizing (for those who have oily skin may prefer a stick). I have tried EVERY concealer out there. Here are a few:
1. YSL Touche Eclat 2. Lancôme Maquicomplet 3. Mac Select Cover-up 4. Mac Studio Finish
I would get disappointed because none would have all three things I was looking for. If it made the bottom of my eyes glow, it didn't give full coverage or if it did give full coverage, it dried up my skin. I heard AMAZING things about YSL Touche Eclat and was ecstatic to try it. It wasn't working for me, but I have heard others disagree with me. It has received great reviews (not to mention the packaging is perf).
Last summer when I was in NYC, a friend asked me to do her make up. Since our complexion was so different, I couldn't use my make up on her so she brought hers. This is where I discovered my new favorite concealer. It gave her the most amazing glow (due to the loose powder attached on the bottom), coverage, and had the most creamy texture. I went to the mall THAT day to try it on myself, and I discovered they had different shades to match my complexion #truelove
MY CONCEALER OF CHOICE: BOBBI BROWN CREAMY CONCEALER KIT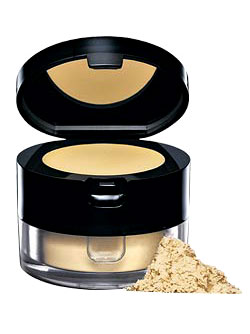 UPDATE: THE PACKAGING FOR THIS PRODUCT HAS CHANGED BUT IT WORKS THE SAME WAY. IF YOU GO TO A BOBBI BROWN COUNTER AND THE CONCEALER LOOKS AS THOUGH IT DOES NOT HAVE THE ATTACHED POWDER, DON'T BE TRICKED. THE NEWLY PACKAGED VERSION IS ACTUALLY MORE PRACTICAL FOR THE GIRL ON THE GO!

Which concealer works best for you?