Being the makeup addict that I am, I have tried all sorts department store and drug store mascaras. I am def a sucker for a good marketing campaign.  L'Oreal Paris, CoverGirl, and Revlon have some great commercials and brand ambassadors that draw me to their product (I wonder if the celebs endorsing the products actually use them?). I'm also a sucker for glam packaging which most of the luxury mascaras dominate over the cheapo mascaras (YSL, how are you SO beautiful?). 
Although ads and packaging are fun and great, a mascaras quality is what truly matters. Everyone is generally looking for a mascara that 1)thickens 2)lengthens and 3)curls their lashes. Here is just a few I've tried and my thoughts:
Everyone reacts to mascaras in different ways depending on the type of lashes they have. That being said, I think it's important to describe my lash type before sharing my picks for most overrated and underrated products. I have long, thin lashes so when I am in search of a mascara I look for one that will make my lashes more voluminous. It's important to pick a mascara that caters to YOUR individual lash needs and NOT just by what your friend or favorite celeb wears for the best results. 
OVERRATED: DIORSHOW BY CHRISTIAN DIOR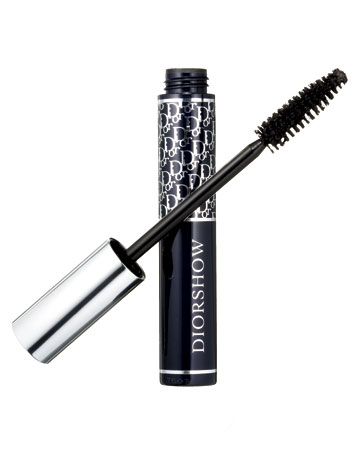 It's not that I don't think this is a good mascara, it's just that I don't think it is worth the price. DiorShow is more about showing off the Christian Dior brand name than anything. Also, the mascara dried out fairly quick within the tube (so annoying). Although this mascara doesn't flake or smudge, I find it useless for lash thickening. All in all, this product has been way too hyped up by magazines and the world. I just don't get/agree with the obsession. 
UNDERRATED: LASH BLAST BY COVERGIRL
Not in a million years did I think that I would find my fav. mascara from my local CVS. CoverGirl Lash Blast mascara perfectly separates my lashes, thickens them, and gives just the right amount of curl. It is SUPER affordable and doesn't dry up easily. The formula is wet but not runny at the same time. It doesn't smudge and is not a pain to get off. For those of you who have the same issue as me and need a mascara that will thicken your lashes without leaving any sort of clump, this is the one! P.S I'm not a fan of the waterproof version because it is much harder to get off. If you are trying this product for the first time, make sure to get the original one (NOT the waterproof) and see if it meets your needs.
COMING SOON: 5 MUST-KNOW TIPS WHEN APPLYING YOUR MASCARA
What mascara works for YOUR lash type?