Has anyone else noticed how different Vanessa Hudgens looks post break up with Zac Efron? Did she break up with her glam squad too? She cut off her gorgeous hair, started dressing "edgy", and completely changed the way she does her make up. I thought celebrities up'ed their style after a public break up. I was looking at some pictures of her pre-breakup and post-breakup and it made me sad. Vanessa, you are naturally stunning, BUT if you are going on the red carpet, look in the mirror first! She's the perfect celebrity for my first "Make up Do's and Don'ts" posting. 
MAKE UP DO's: You don't always have to go dramatic with the eyes. 
Vanessa goes for the natural look and sometimes that's the best approach. You don't want to always looked caked on. A nude lip, subtle shadow, nice lashes, and glowing face is a great way to look naturally glamorous. I am obsessed with her entire look in this picture. Her dress, hair, and make up accent each other perfectly. I love that she wore a long necklace with the low cut neck line too.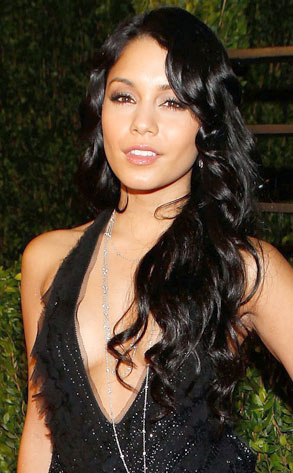 MAKE UP DON'Ts: Don't wear a dark lip color with smoky eyes
Combining the two can lead to a clownish look. My advice is to stick to one or the other. Either wear dramatic eyes or dramatic lips– NOT both (unless you plan on doing a photo shoot for vogue). Smoky eyes in my opinion looks best with nude lips (learned that from Kim Kardashian). 
SIDE NOTE: Has anyone else noticed how amazing her cheek bones are? She always knows exactly how to smile to accent them too! 
Which Vanessa do you like better? Pre or post Zac Efron?