Like I have said, I have EXTREMELY dry skin. Because of this, it is important that I moisturize my face constantly. The worst feeling is when you put powder on your face and you can just tell your skin is dry. An even worse feeling is when someone points out that your skin is flaking (puke)! I have tried every moisturizer out there from high-end to drug store. It annoys me thinking about how many bottles of moisturizer I've bought for 40-50 dollars EACH! I really don't think they are worth it at all. There is NO NEED to pay hundreds and hundreds of dollars to take care of your skin. I decided I wasn't going to support any moisturizer that over prices their products. Because of this, I was able to find my two favorite moisturizers:
Clinique: Dramatically Different Moisturizing Lotion with Pump (NOT the gel)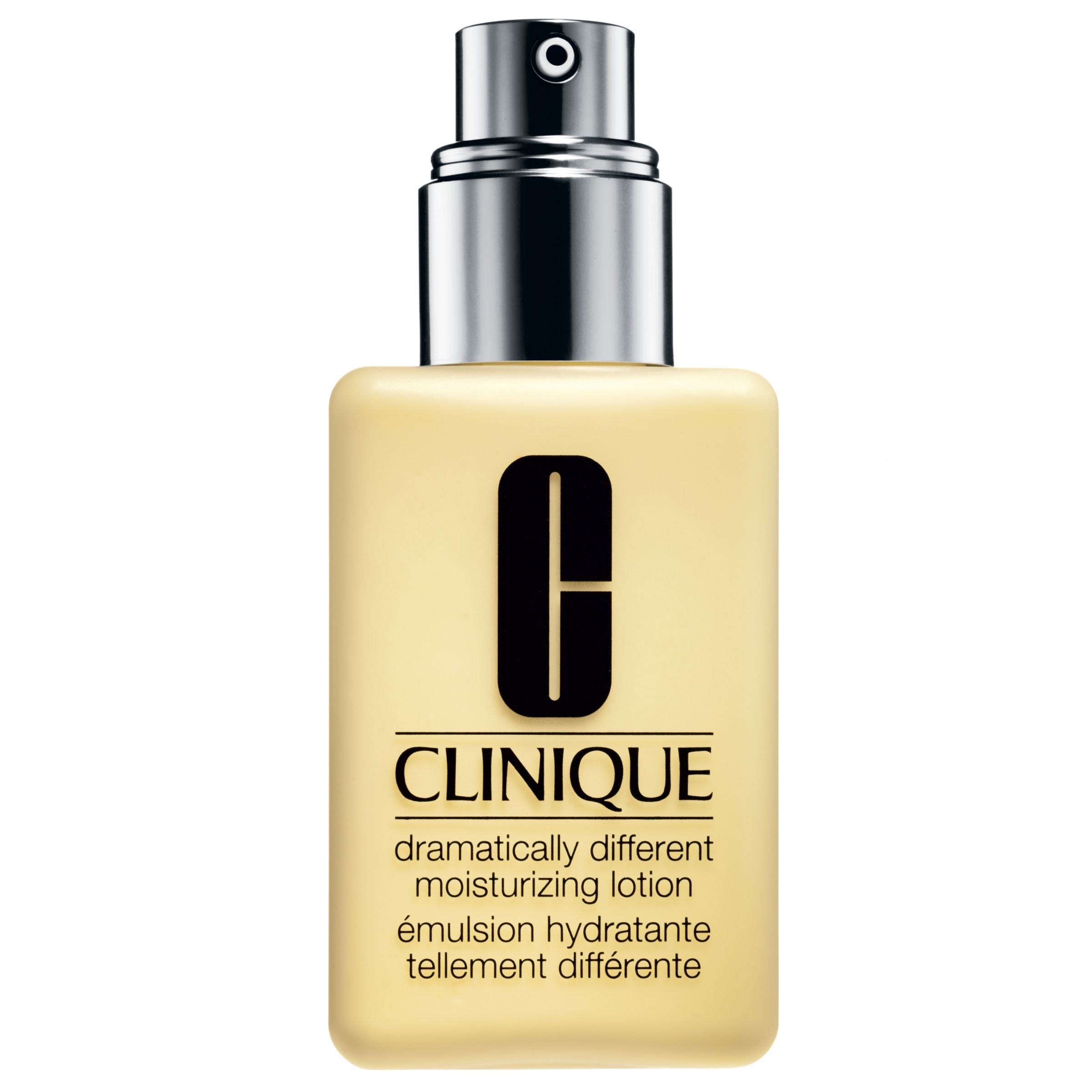 Olay: Active Hydrating Beauty Fluid (under ten bucks!)
I recommend hitting the pump twice and putting it all over your face. Make sure you dab extra on your problem areas (mine is under my eyes and around my nose). There are three times during the day that putting on moisturizer is a must:
After showering: The water and soap from the shower tends to dry out skin. It is important to moisturize your face right after to prevent flaking.
Before applying makeup: This is ESSENTIAL to apply before adding any makeup onto your face.  If you wear primer, put this one BEFORE.
Before bed: It is important to remove your makeup and apply moisturizer before bed. This is to help your skin "breathe" over night. 
If you don't have dry skin and want to read more about the best skin care, check out this article on the "Best of Beauty" by Allure.
What is YOUR favorite moisturizer?